Christmas Light Installation
North Georgia's Favorite Professional Holiday Light Installer
Get Started Today
North Georgia's Premier Choice for
Prefessional Christmas Light Installation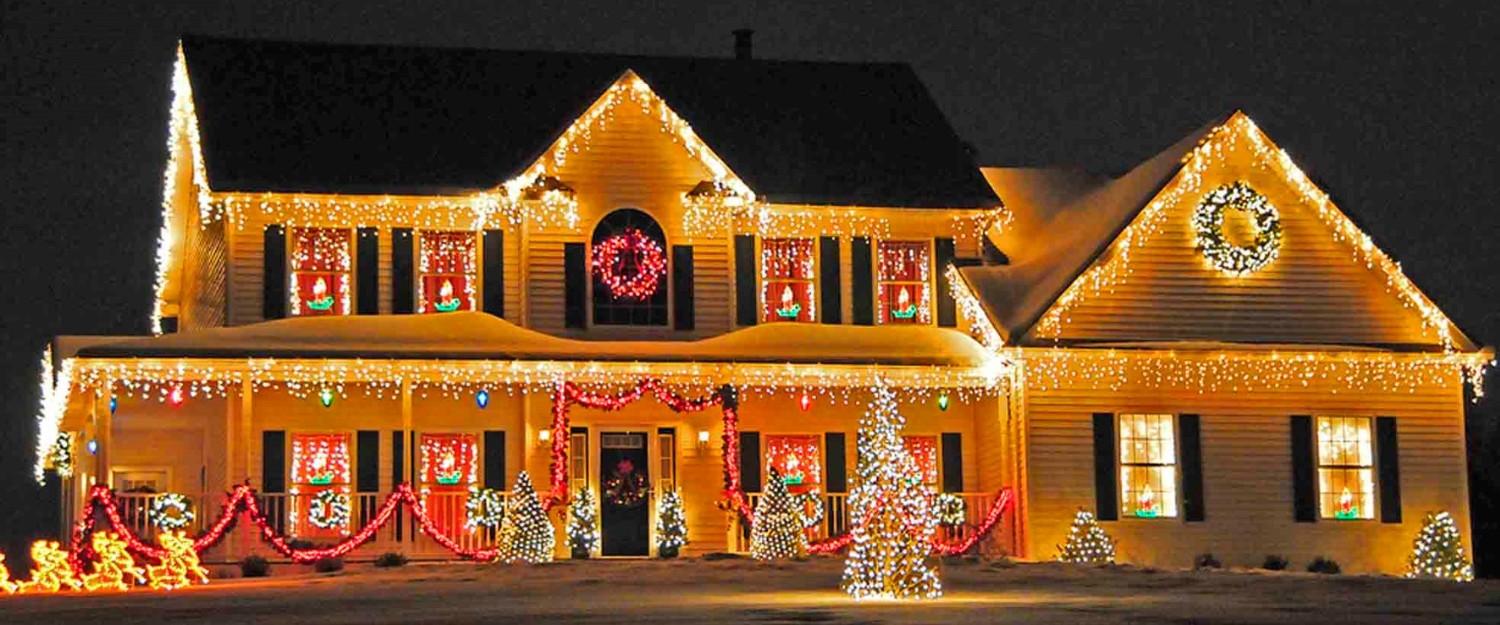 Be the Envy of the Neighborhood This Holiday Season!
Experience the magic of the holidays with Just A Jumpin's professional Christmas light installation. Our expert team brings your festive vision to life, creating a mesmerizing display that will be the talk of the neighborhood. Our Christmas light designers will work with you to find the perfect color combination so your house will sparkle and shine throughout the holiday season.

Time is running out to have your lights installed for this holiday season. Be sure to schedule your appointment today!
Get Started Today
Why Choose Professional Christmas Light Installation
for Your Home This Holiday Season?
Choosing professional Christmas light installation with Just A Jumpin' means embracing a hassle-free holiday season. Our expert team transforms your home into a festive wonderland, saving you from the time-consuming and often risky task of hanging lights yourself. With our service, you get more than just a stunning light display; you receive peace of mind and the freedom to focus on what truly matters during the holidays – spending quality time with your loved ones. Our commitment to safety, coupled with our use of high-quality, energy-efficient LED lights, ensures a dazzling display that's both eco-friendly and secure. Let us handle the details of your holiday lighting, so you can enjoy the magic of the season without any of the stress.

At Just A Jumpin', we bring the holiday magic to life. Our service includes everything from supplying top-tier, long-lasting LED Christmas lights to precise installation, ensuring no unsightly dangling strands. We meticulously tailor each strand to fit your home's unique contours, creating a seamless and elegant display. Safety is our top priority, so you can rest easy knowing the risks of rooftop falls and ladder accidents are eliminated.

Embrace a new holiday tradition with us. Our Christmas light installation team is dedicated to delivering not just lights, but a complete holiday experience. We use commercial-grade, energy-efficient LED lights that not only last for years but also glow with a captivating, uniform brilliance. Watch in awe from the warmth of your home as we transform your home into a holiday spectacle.

The joy doesn't end with the installation. After the holiday season, we'll return to carefully remove and store the lights, ensuring they're ready for next year's display. This means more time for you to spend with loved ones, instead of spending hours outside removing your outdoor Christmas lights and dealing with the hassle of storing them.

Gift your home a festive glow this Christmas. Book with Just A Jumpin' now and savor more family time under twinkling lights!
Cleveland, Georgia's Preferred Holiday Light Installers
Bring your holiday vision to life effortlessly with Just A Jumpin's Christmas light installation. Serving families and businesses throughout North Georgia, we specialize in adding a touch of festive cheer to any outdoor space. With us, it's as simple as a click of a button.

We understand the challenges of DIY light setups. Matching colors, climbing ladders, and the endless cycle of setting up and taking down can drain the joy out of your holiday preparations. Why settle for less when you can have the perfect look without the hassle?

Our light design team will work closely with you to capture the exact design you envision. Whether it's for your home, business, or community, our professional Christmas light installers bring your dream display to life. We handle everything – from installation to post-holiday takedown and storage. This means not only do you get the stunning light display you desire, but you also reclaim valuable storage space in your home.

This holiday season, let Just A Jumpin' remove the stress from your celebrations. We've been in the business of spreading joy for years, and our Christmas light installations are designed to bring even more happiness to your festivities. Choose Just A Jumpin' for a brighter, more joyful holiday experience. Contact us today!
Professional Christmas Light Installations Near Me:
Our Service Area
Proud to Serve The Following Areas:
If your party or event is beyond that radius, just let us know! We may be able to make special accommodations to suit your event.
NOTE: Fees may vary depending on how far you are outside our service area.
https://www.google.com/maps/d/embed?mid=1zVc7JMgJzMT2q0x7UPabEuOGZVnEopkS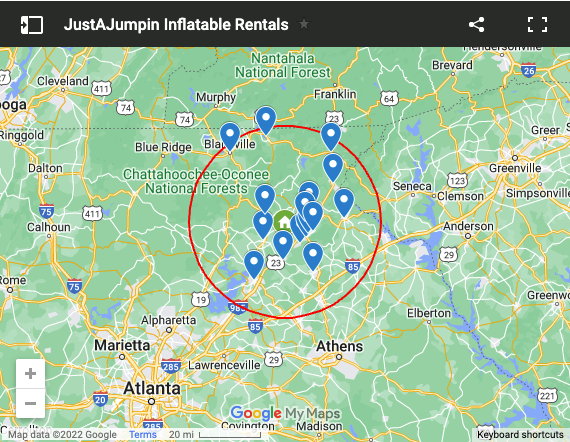 Ready to Get Started Installing Christmas Lights? Fill Out Our Form!
Christmas Light Installation Frequently Asked Questions