Bounce House Rentals Clarkesville GA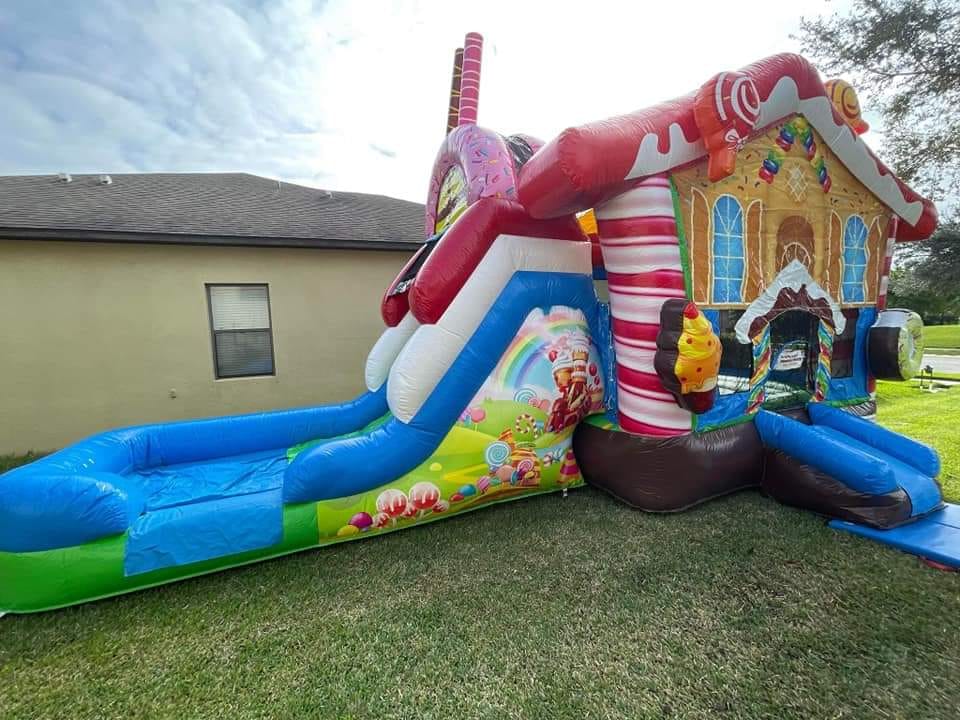 When it comes to fun in Georgia, Just A Jumpin' really delivers!
For the best bounce house rentals in Clarkesville, GA, look no further. At Just A Jumpin, we have the largest selection of bounce houses of varying sizes and types for rent. Some of our hottest bounce houses happen to be the largest ones, mainly because they are a hit with kids and young adults alike. That said, another reason why we are the event rental company of choice is that our bounce houses and other party items are available at highly competitive prices, complete with free delivery and installation by our expert team.
Our Clarkesville bounce houses are the center of attraction at fundraisers, birthday parties, corporate events, etc., In addition, our large inventory of equipment means that regardless of how many bounce houses you need, we have enough to fit the bill, even if it is on short notice. Whether you're having a backyard birthday party in your own neighborhood, a school field day or even a fun filled day at your church, Just A Jumpin' is your one stop shop for fun.
In addition to bounce houses, we've also got moonwalks, water slides, obstacle courses, concession stands, tables, chairs, tents, etc. That's why regardless of the size of the party you're planning or for whom the party is for; you'll find everything at Just A Jumpin.
Have a question about our bounce house rental service? Then feel free to get in touch with the team at Just A Jumpin at any time via a phone call or send us a message via the online form.
Check Availability
Party and Event Packages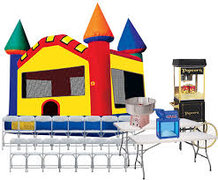 Bounce House and Combos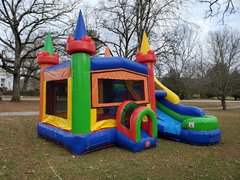 Dry Slides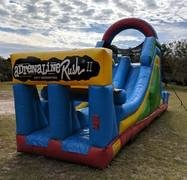 Water Slides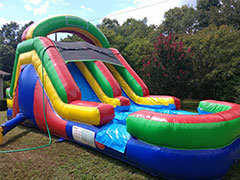 Obstacle Courses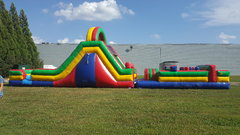 Tents Tables and Chairs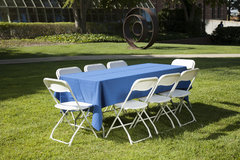 Interactive Games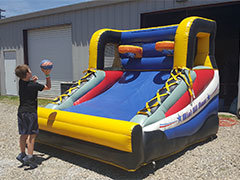 Concessions and Supplies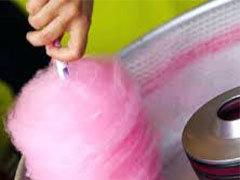 Add-ons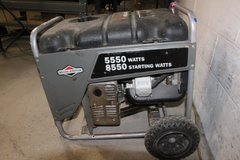 Pick Up Specials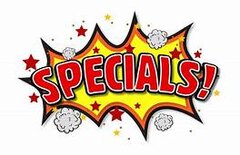 Foam Partys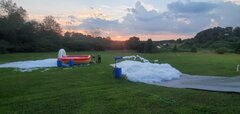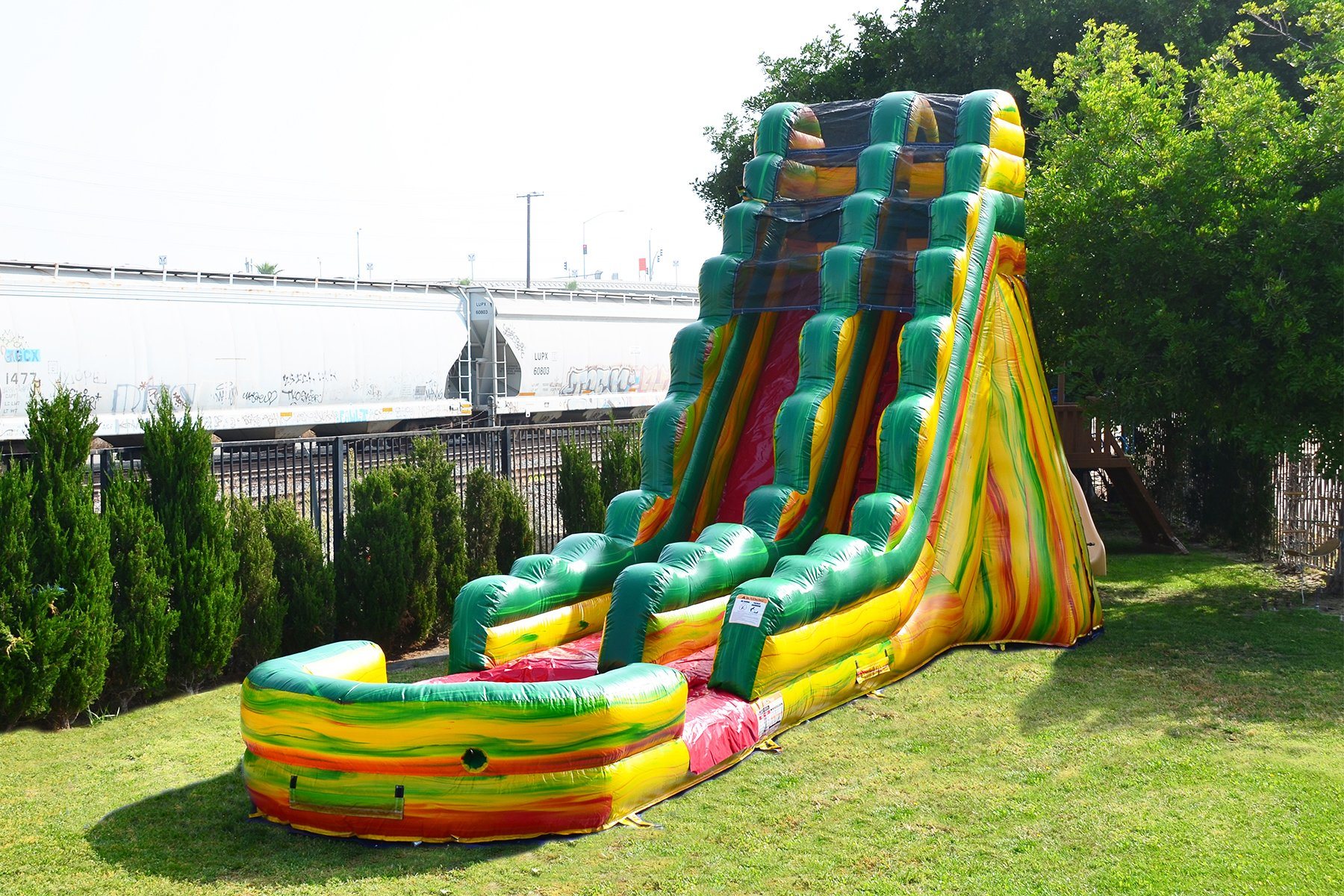 Bounce Houses and Other Inflatable Rentals in Clarkesville GA at Great Prices
From years of operating in Clarksville, we know that hiring a bounce house has traditionally not been budget-friendly. While there are many reasons for this, we have over the years worked hard to ensure that our clients can hire bounce houses and other inflatables at incredibly competitive rates. Despite the cost of bounce houses and inflatables in general being on the rise, we've been able to control, if not in some cases, reduce our rental fee while offering specials to regular clients.

Despite all bounce houses being delivered and installed professionally, our prices continue to be competitive making us the ideal choice for graduation parties, birthday parties, or community events. Regardless of where you are in or near Clarksville, we make sure that your bounce house is delivered hours before the party and after that professionally set up by our trained professionals.

We also carry limited liability insurance, which means that if something does go wrong, our insurance will cover any damage. That said, we have an excellent track record with the lowest instances of accidents. That's why you can be assured that everyone who hires our bounce houses or interactive inflatables for that matter is safe.

Have a question about hiring our bounce houses near Clarkesville? Then feel free to get in touch with our team over the phone.
Check Availability
Why Choose Just A Jumpin?
Over the years, Just A Jumpin has earned a reputation for being reliable and having the largest selection of party rentals in the city. In addition to a large selection of inflatables of all types, many businesses choose to hire from us because we offer the best deals in terms of pricing. In fact, over the years, we've been the company of choice for brands planning numerous annual events, festivals, and even a birthday party.
If you have never hired an inflatable from Just A Jumpin, here are a few more reasons to choose us:
Checked for safety – Our team checks every inflatable before it is delivered to ensure it is safe to use. We also check the inflatable after is retrieved from the party and maybe on its way to the next event. If a defect is spotted, the inflatable is immediately replaced with another one.
Hire inflatables with no hidden costs – While our rentals are understandably competitively priced, as our client, you can also be assured of no hidden costs or charges. The prices you see include delivery, taxes, installation, and retrieving the items after the party. We have done this so that homeowners and business owners find it easier to budget for large party, backyard parties, or school events.
All items are delivered as scheduled – We make it a point to deliver everything you order from concession machines to dunk tanks on time. Just A Jumpin uses advanced logistics techniques and software, making it possible for us to deliver items on time even to the furthest places in the city.
Great customer service – We love working with clients and helping them choose the right bounce house or inflatable for their party. Our team is also available over the phone to answer any questions you may have about our party rental service. In addition, we also take your feedback very seriously because it is a significant part of helping our business grow by better catering to your needs.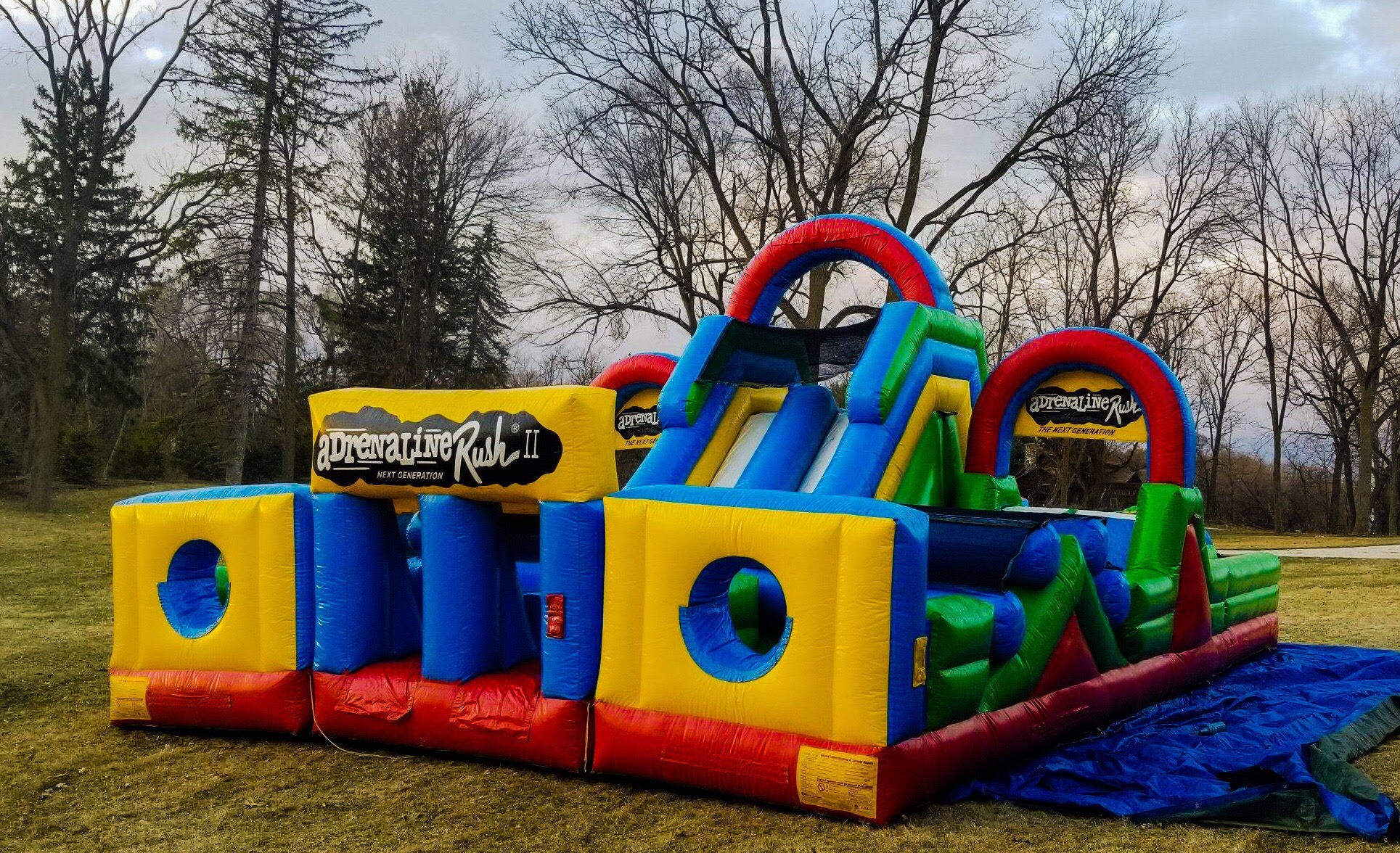 Get Obstacle Courses and Other Party Rentals in Clarkesville GA
If you are planning a kids' party or even a party for teens or young adults, a single inflatable isn't going to cut it. It is worth hiring at least an obstacle course, along with a bounce house and a few other party rentals. Fortunately, we provide a complete party solution with varying types of bounce houses and obstacle courses across North Georgia.

We have a large selection of obstacle courses for both kids and adults alike. In fact, these obstacle courses will challenge you and your friends while still being fun. That's why you simply can't go wrong with them!
Check Availability